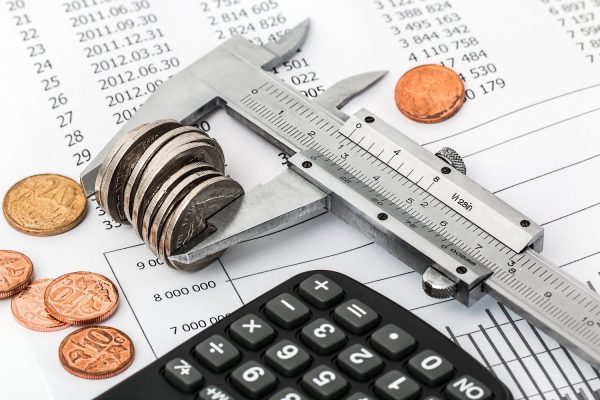 10 Best Penny Stocks You Should Keep An Eye On
Modified: September 6, 2023
Here is our guide to the 10 best penny stocks that you should consider investing in and that make a great addition to your investment portfolio.
(Many of the links in this article redirect to a specific reviewed product. Your purchase of these products through affiliate links helps to generate commission for LiveWell, at no extra cost. Learn more)
Investing in the best penny stocks requires plenty of research. If done right, the gains from a solid penny stock pick can sometimes exceed other shares. But other times, it will take a while to double your money.
Just as receiving gains can be thrilling, there are plenty of ways it can go wrong as well. Therefore, it is important to evaluate the profile and history of the company you are planning to invest in.
If you are considering adding penny stocks to your portfolio, here are some of the best penny stocks you should watch out for.
1. Safe Bulkers (SB)
Recently, shipping has been a gold mine and has become one of the hottest sectors in the market. It is becoming one of the best penny stocks to invest in. These are taking a lot of ships out of commission as firms have to upgrade or retire their vessels. The trade war has helped in increasing the demand for shipping.
The goods no longer take the shortest path to market when you add more tariffs. For example, instead of the U.S. selling soybeans to China, the U.S. may have to sell them to tariff-free markets elsewhere. While China buys soybeans from somewhere farther like Brazil. This makes the demand for shipping go up, while the supply of ships is constrained.
Safe Bulkers (SB) had a lot of ships on longer-term contracts but has not yet taken full advantage of the high demand. Thus, not being able to enjoy the big run-up in spot pricing for vessels. The recent earnings of SB stock dropped from $2 to $1.55. However, Safe Bulkers should benefit more in the coming quarters as shipping demands remain strongly in place.
2. Endologix, Inc. (ELGX)
During any kind of economic tremors or recessions, all things medical are much more likely to hold up well. This is because people typically prioritize health over finances. The company Endologix, Inc. (ELGX) develops and manufactures minimally invasive treatments for aortic disorders and other specialty devices.
This penny stock has been showing signs of bottoming out between $3.25 to $3.60. This is after its shares declined in price for several months. Up to this point of analysis, Endologix was trading at $3.59. At these levels, it is too soon to tell if ELGX shares will hit the bottom. But if they do, the upside will be significant.
The range-bound trading between $3.30 to $3.80 over the past month shows turnover in shareholders. Old shareholders are leaving and new ones are replacing them. The downward price trend has also shown signs of slowing. ELGX is one of the best penny stocks in the health sector. 
3. Castlight Health (CSLT)
Castlight Health (CSLT) is a software companies that has a viable product plus a decent  revenue in terms of penny stocks. It offers software that aids healthcare providers, and even has Fortune 500 companies amongst its customers. Castlight has nearly $150 million in annual recurring revenue as of last quarter.
The company's revenue, since 2013, has soared from $13 million to more than $140 million annually. However, its stock price flopped, and it has struggled to deliver consistent earnings. Despite this, Castlight's revenue continued to trend high, and it is even nearing break-even on profits.
However, there is also plenty of risk with Castlight relying on a close relationship with the health insurer Anthem (ANTM). With some presidential candidates wanting to eliminate private health care insurance altogether, this would endanger Castlight. However, any meaningful margin improvements or new contract wins could have a significant upside on CSLT stock. This makes it one of the best penny stocks to watch out for.
4. UR-Energy (URG)
According to news, the U.S. government decided against implementing a quota system boosting incentives for American uranium production. This took a toll on uranium stocks and other sector stocks such as UR-Energy (URG). Following the news, they lost roughly a third of their value. Now, UR-Energy stock trades for only 60 cents.
But this still offers an opportunity, as the supply and demand of uranium globally are matched. In Japan, idled reactors after the Fukushima disaster are now coming back online. Many emerging markets like Russia are also continuously building new reactors. In the 2020s, there will be a boost in uranium demand, while big uranium suppliers have cut capacity.
Using nuclear, as a transition technology, will help bridge the gap between fossil fuels and green renewables. With this emerging trend, it could help set off a speculative impulse for uranium stocks. URG's 60 cents per share is one of the best penny stocks for capitalizing on this trend.
5. Banco BBVA Argentina (BBAR)
Since the 1990s, Banco BBVA Argentina (BBAR) has been listed on the New York Stock Exchange. But with the takeover of the previous Kirchner government, BBAR stock collapsed from $25 to $1.50. It survived and rebounded to $10 by 2006 and offered six times the returns for anyone that bought near the low. A few years ago, it reclaimed its $25 level again.
Due to recent political developments, Banco BBVA Argentina stock dropped again from $25 to $3. But if it can stay in business as it did in the Argentine crisis, its shareholders should be rewarded. BBAR was regularly producing 50-75 cents of annual earnings per share in recent years. It is also paying huge dividends despite Argentina's mixed economic conditions.
At $3, the BBAR stock is an absolute steal. Especially if the economy returns to normal and receives another economic boom, it is one of the best penny stocks you can buy.
6. O2Micro International Limited (OIIM)
Many of O2Micro International Limited (OIIM) products are parts used in automobiles, computers, and consumer electronics. All of which run risk of being hit by the recession. However, it has already made a name for itself in high-performance integrated circuits and solutions.
OIIM's operations are rapidly growing in the regions of Singapore, Malaysia, China, Japan, and Korea and bode well for a massive market growth potential. Over the long term, O2Micro could enjoy significant share price increases. Its stock would see even more upside should the macroeconomic concerns (e.g. trade war) ever get better.
Companies like OIIM that have significant exposure and operations within South East Asia enjoy the best growth and long-term upside potential in the coming years. This makes it one of the best penny stocks to buy into.
7. Emerson Radio (MSN)
Emerson Radio (MSN) is a case of a net-net. A net-net is a situation where the cash and assets of a company are worth more than all its debts. In this case, the company's liquidation is worth more than the current share price.
Emerson Radio used to manufacture classic radio units along with a wide range of consumer electronics. Now, it switched to producing microwaves, toasters, and charging devices in Asia. MSN distributes them in the U.S. partnering with major retailers, including Walmart (WMT) and Amazon (AMZN).
MSN stocks currently sell for only 75 cents and have $1.60 per share in net cash and short-term investments. It has also been buying stock back ($1.60 of cash for less than a dollar per share). If ever they dissolve the company and pay off the leftovers as dividends, shareholders should get more. However, should the business pick up again, the MSN stock at 75 cents is an interesting speculation.
8. Enel Chile (ENIC)
Due to demonstrations against the government in Chile, Enel Chile is a stock that has gotten caught in the crossfire. ENIC is one of Chile's largest providers of electricity. It generates and distributes power to millions of customers, investing heavily in renewable energy including wind and hydro projects.
Enel's net income runs roughly $500 million per year, now it is selling for just ten times the earnings at a $5 billion market cap. Because of the uncertainty in the government, the share price has dropped from $5.50 to $3.70. However, once the political unrest passes, ENIC stock should be able to pass the $5 level and beyond.
9. Great Panther (GPL)
Great Panther (GPL) stock has traded between 50 cents and $5 per share since its American listing in 2008. Recently, it settled back at 50 cents before quadrupling again. GPL stayed in business despite a downturn in the precious metals industry. As long as they keep operating, there is a good chance of a payoff.
In Mexico, Great Panther focused on silver production. They also bought a gold mine in Brazil to diversify their efforts. With the addition of the Tucano property, they will now get the substantial majority of revenues from gold, making it one of the best penny stocks.
GPL has averaged $1,276 per ounce all-in-sustaining costs for its gold production. This is excluding corporate costs through the first nine months of 2019. The price of gold around $1,450 per ounce leaves little room for profit. But its stock could make another of its periodic sprints higher when the gold prices resume their push toward $1,600/oz.
10. TAT Technologies Ltd. (TATT)
Shares in TAT Technologies Ltd. (TATT) used to be as high as $12.50 a few years back. Since then, there has only been a decline. The advancements in many technologies used by TATT, however, create more opportunities for corporate growth than there are risks.
With $113 million in assets and only $28 million in liabilities, TAT Technologies boasts a strong financial position. It typically brings in about $95 million in top-line revenues in any given year. Based on its quarterly results trends, TATT has been doing well in returning to profitability after losses. This makes it one of the best penny stocks to look out for.