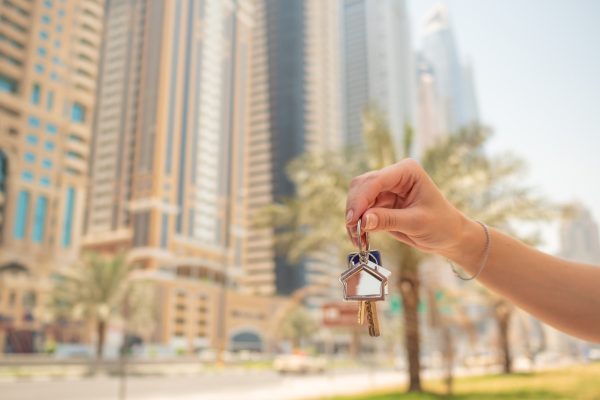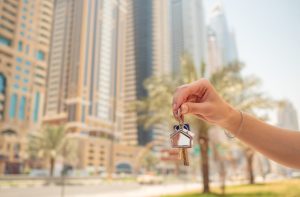 Buying a Home in Dubai Before And After Completion: Which is Better?
Modified: September 6, 2023
Both under-development and move-in ready housing in Dubai obtain certain positive and negative characteristics. Which type is better and how to make the rational choice?
(Many of the links in this article redirect to a specific reviewed product. Your purchase of these products through affiliate links helps to generate commission for LiveWell, at no extra cost. Learn more)
Buying a home is one of the most important decisions in everyone's life. Whether you are buying real estate in Palm Jumeirah, United Arab Emirates for investment or personal use, there is a necessity to conduct thorough research. When choosing a home, one of the key questions that may arise is whether it is better to buy before construction is complete or after.
But first, let's define the terms. Completed property means residential properties that have been commissioned and are ready for living. Under-development or off-plan construction means objects at the excavation stage, i.e. housing, the construction of which has not yet been completed. Both options have their pros and cons that need to be weighed before making a final decision.
Under-Development Housing in Dubai
Housing under construction is one of the most profitable objects for investment. This is due to the fact that real estate prices in this case can be significantly lower than for ready-made objects. When investing in housing during construction, you should take into account additional costs associated with the execution of documents, payment of utilities and taxes.
Detailed Characteristics
Buying a home before construction is complete:
Pros:
Ability to choose the best location. By purchasing a property early in the construction process, you have a better chance of choosing the apartment with the best location in the complex.
Choice of finishes and design. Some developers allow buyers to make changes to the layout and finishes of the apartment before completion, allowing you to create a unique space to your liking.
Lower initial cost. Property prices during the initial construction phase can be lower than after completion, which can save you money.
Financial stability and great prospects. Dubai welcomes foreigners from all over the world, which raises dramatically the demand for rental property.
Cons:
Risks of changing plans. Unforeseen circumstances may arise during the construction process, causing the developer's plans to change. This can affect the quality of surrounding infrastructure and views of surrounding buildings.
Construction delays. Construction projects can be subject to delays, resulting in unexpected delays in obtaining a home, which is especially important for those who plan to move into a new home at a certain time.
Limited warranties. In some cases, the warranty period for a home starts from the moment the apartment is handed over to the new owner, which means that repairs and fixing defects have to be done on your own.
No physical presence. It may be difficult to visualize the layout and configuration of a home, relying on papers and presentations.
Completed Housing in Dubai
Buying a ready-made home is also one of the most popular ways to invest in real estate. This is due to the fact that ready-made properties usually have a higher price than housing under construction, but they can be ready for occupancy immediately after purchase.
Perhaps, the main advantage of buying ready-made housing is the possibility of receiving rental income. If the apartment is located in a good neighborhood and has a high demand for rent, the investor can receive a stable income from renting it out. In addition, if real estate prices rise, the investor can make a profit when selling the property.
Detailed characteristics
Buying a home after construction is complete:
Pros:
Ready to move in. When you buy a finished apartment, you can start living in your new home right away without waiting for construction to be completed.
Established neighborhood. Once construction is complete, you will be able to more accurately assess the surrounding infrastructure, noise level, and comfort of the location.
No risk of change of plans. After completion of construction, you see the final result, and the risks associated with changes in the plans of the developer are minimized.
Cons:
High prices. Prices for finished homes can be higher than during the construction phase, which can limit a buyer's budget.
Limited design choices. Buyers may be limited to the finishes and design options available without the ability to make significant changes.
Limited affordability. Purchasing a completed home can be challenging, especially if the location or unique features of the apartment are in demand.
Which is Better?
There is no universal answer to the question. The choice of the property for buying is completely individual. In case you want to save money and have no necessity to move immediately, focus on off-plan real estate. If you need a home right now and are ready to pay more, consider the purchase of an already-finished apartment or a villa.
We have gathered all the essential pros and cons of each option to make the picture more bright and vivid. Still, the real estate market in Dubai is so fast-paced that you need to monitor the information and stay up-to-date.
Where to Find It?
To find property for sale in Dubai, go to the website https://dubai-property.investments/. Real estate aggregator provides a wide selection of properties in the local market, allowing investors to choose the most suitable options for investment. In addition, the aggregator provides detailed information about each property, including photos, descriptions, prices, and terms of sale, which simplifies the process of selecting and comparing properties.
Another advantage of aggregators is the ability to receive discounts and special offers from real estate sellers. Some aggregators also provide transaction services and real estate investment advice. The sources can provide information about the real estate market, analytical data, and forecasts, which helps investors make more informed decisions when choosing properties for investment.
Conclusion
Ultimately, the choice between buying a pre- and post-construction home depends on your individual situation and preferences. When making your decision, you should consider your financial capacity, your desired move-in date, your willingness to participate in the design and fit-out process, and the risks associated with changes in the developer's plans.
It is advisable to be critical for both types of real estate. Analyze your current position and make a rational decision.