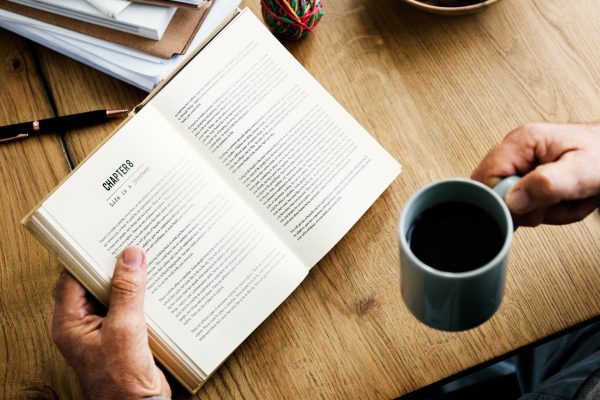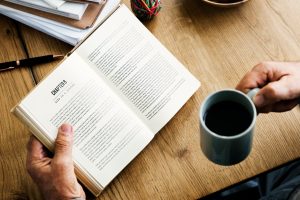 25 Easy-To-Read Finance Books On Money Management
Modified: September 6, 2023
25 easy-to-read best finance books to help you manage your finances in 2020! Guaranteed easy to follow guides to earn more, save more and live better!
(Many of the links in this article redirect to a specific reviewed product. Your purchase of these products through affiliate links helps to generate commission for LiveWell, at no extra cost. Learn more)
When it comes to managing finances, there are no hard and fast rules. Some methods work for some. For others, it's all about trial and error. 
Yet one thing is certain: we can always learn from others who have already successfully done it. This is where finance books come in handy.
From paying off loans and debts to earning more money and investing wisely — we can all use some good advice from someone who has done it all. The best finance books usually give detailed strategies to help readers become financial savvy in no time.
But as they say, not all advice is created equal. Some can be hard to understand. Others have the tendency to come in one ear and out in the other.
What Are The Best Finance Books To Read?
The best finance books to read, of course, are the ones that are easy to understand.
Unfortunately, most finance books are too technical and hard to read that most of us don't even get past page 10.
But what if there are finance books out there that cut through all the financial mumbo-jumbo and give us straight-to-the-point advice? Wouldn't it be great if some retired millionaire could give us a step-by-step method — in simple and easy-to-understand language — about everything we need to know and do in order to be financially independent?
Well, we have rounded up not one, not five, but 25 best finance books that are easy-to-read (and follow) for everyone. Whether you are fresh out of college and still paying off student loans, or have already tried your hand at investing and failed and starting over again — we got you covered.
Read on and find out which among these must-read finance books suit you best.
1. Your Money Or Your Life By Vicki Robin
With its simple and easy-to-follow nine-step framework to transforming your relationship with money, the book Your Money or Your Life: 9 Steps to Transforming Your Relationship with Money and Achieving Financial Independence by Vicki Robin is one of the best finance books for beginners.
First published in 1992, this New York Times best-seller book has been fully revised and updated in 2018. And for more than 25 years, this has been one of the go-to finance books for personal investment.
Because it has a step-by-step guide, readers will find this book easy to understand and follow. The guide includes knowing what to do first and where to start in your journey to financial independence.
Topics include getting out of debt and developing savings through mindfulness and good habits (as opposed to strict budgeting), as well as decluttering your life and living well for less.
2. Financial Freedom By Grant Sabatier
Published in 2019, the book Financial Freedom: A Proven Path to All the Money You Will Ever Need by Grant Sabatier is a timely finance bible for people who believe in the FIRE (financial independence retire early) revolution.
This finance book's premise is: 'money is unlimited, time is not'. So aim to become financially independent as fast as possible. It gives numerous advice on creating side jobs that will reinforce your day job or turn it into a profitable business.
Tips on negotiating with employers, saving money without denying yourself of things that make you happy, travelling on a budget, and thinking creatively to earn money are some of the practical tips you can find in the book.
What's more, reading all about Sabatier's story about waking up one morning with only $2.26 in his bank and then having a net worth of $1.25 million in just five years is inspiring to say the least.
3. I Will Teach You To Be Rich By Ramit Sethi
The book by wealth wizard Ramit Sethi, I Will Teach You to Be Rich, is an effectively-written six-week-program guide to earning more, saving more, and living a rich life.
With its easy-to-read text and direct-to-the-point language, this is one of the best finance books that appeals best to the younger generation. This book is perfect for those college graduates who are just starting out their journey towards financial freedom.
In this New York Times best-seller, Sethi teaches readers how to pay off debt and student loans sooner than you can imagine. It also includes practical tips on how to set up high-interest bank accounts, how to automate your finances, how to save every month, and how to invest properly.
This is one of the best finance books that talk about helpful grown-up stuff, like buying a car or a house, paying for a wedding, and negotiating a raise at work.
Also included in the book are templates and scripts that are easy to follow. Just so you can start saving, all while still doing the things you love — guilt-free!
4. Million Dollar Habits By Brian Tracy
In Brian Tracy's book, Million Dollar Habits: Proven Power Practices to Double and Triple Your Income, he talks about developing habits of successful millionaires. Like them, readers can think and act more effectively to make better decisions and ultimately triple their income.
The author believes that even though habits are typically deep-rooted, positive habits can be adapted. New habits and attitude can be learned and practised. This book will help readers to organise their finances effectively, build financial freedom, and lead more fulfilling lives.
Sometimes, we are not aware that we have certain habits that have been holding us back in reaching our great potentials. This finance book will help us identify these habits and change them into something positive.
5. Set For Life By Scott Trench
One of the best finance books that target young people in their 20s and 30s is Scott Trench's Set for Life: Dominate Life, Money, and the American Dream. The book aims at inspiring young professionals to lead a financially independent life as soon as possible.
The CEO of BiggerPockets.com shows how he's done it by walking readers through a three-phase approach to accelerating financial independence.
He advises how to save 50% of your income while still enjoying the life you want, tripling your income in five years, building thrifty habits, and securing 'real' assets as opposed to 'false' ones, among others.
6. Quit Like A Millionaire By Kristy Shen
Kristy Shen, the author of the book Quit Like a Millionaire: No Gimmicks, Luck, or Trust Fund, retired at 31-year-old with a million dollars in the bank. How did she do it?
Well, she has detailed everything in the book in a manner that is light-hearted and easy to read. In the book, she teaches readers how to minimise expenses without compromising on the quality of life. She gives tips on how to create a million-dollar portfolio and be investment-savvy. She also explains how her strategies — the 4% rule and the Yield Shield — work.
Dreaming to quit the rat race as early as in your 30s? Read on to find out how.
7. Retire Early With Real Estate By Chad Carson
Who doesn't want to get out of the boring 9-to-5 job rut? The book Retire Early With Real Estate: How Smart Investing Can Help You Escape the 9-5 Grind and Do More of What Matters By Chad Carson is a comprehensive guide to help everyone do just that.
With a focus on real estate investment, Carson shares all the investment strategies, advice and knowledge that will help you create enough passive income to retire and be financially independent early.
He profiles more than 20 real estate investors that readers can all learn from. There are detailed case studies of ordinary investors who used real estate to retire early, as well as practical, easy-to-follow strategies.
Whether you're just a new investor or you've already been doing it, you can apply these strategies so you can enjoy the life you deserve.
8. The Investment Answer by Daniel C. Goldie and Gordon S. Murray
Written for everyone who wants to invest — from beginners to experienced — The Investment Answer by By Daniel C. Goldie and Gordon S. Murray gives readers a simple and uncomplicated guide to investing.
In the book, the authors ask readers to make five basic but very important decisions about investment:
Should I invest on my own or seek help from an investment professional?

How should I allocate my investments among stocks, bonds, and cash?

Which specific asset classes within these broad categories should I include in my portfolio?

Should I take an actively managed approach to investing, or follow a passive alternative?

When should I sell assets and when should I buy more?
Most people hate reading finance books. But its easy-to-read and understand guidelines, reading this book will be an enjoyable and educational experience.
9. The Automatic Millionaire By David Bach
Is there really such a thing as 'secret to becoming a millionaire'?
Apparently so. In his book, The Automatic Millionaire: A Powerful One-Step Plan to Live and Finish Rich, David Bach shares that secret. Basically, it includes "paying yourself first". It simply means you have to literally pay yourself first for the work you have done before you pay everything else, such as bills and mortgage.
The payment, of course, comes in the form of savings which you can access later on. One way of doing it, Bach says, is to use automated payroll deductions to make sure you will not touch your savings for other expenses.
This New York Times best-seller book will equip you with realistic and practical strategies that actually work, including helpful tips and tools that you need. These include phone numbers and websites you will need in the process.
10. You're So Money By Farnoosh Torabi
As a young financial journalist, Farnoosh Torabi knows how to 'live beyond her means, but spend within them'. She details how she does it in her book, You're So Money: Live Rich, Even When You're Not.
What it means is that, as a young professional, you can live the good life you want and enjoy the good things you like without being broke. Satisfy your cultured and expensive taste but don't get buried in a pile of debt. How does she do it? By striking a balance.
For example, you can go and have dinner at a very expensive restaurant to celebrate a milestone or an important occasion. But be prepared to eat in for a week (or two) to make it all possible.
The key, she says, is to prioritise your expenses according to what you want the most. Torabi teaches people how to splurge without draining your bank account. Something that all of us can learn a thing or two from.
11. Debt-Free By 30 By Jason Anthony And Karl Cluck
With their book, Debt-Free by 30: Practical Advice for the Young, Broke, and Upwardly Mobile, authors Jason Anthony and Karl Cluck offer young people step-by-step advice on how to pay off student loans, earn more, and spend and invest money wisely.
Straight out of college, paying off student loans is one of these young professionals' biggest challenges. And from personal experiences, Anthony and Cluck, who have managed to pay off $27,000 of their own debt, are sharing how they've done it through this investment book.
Because of their hip and young tone, their advice on finances doesn't sound didactic. Aside from paying off loans and saving wisely, the book also shows readers how to conquer credit card addiction — something that young people struggle today.
Practical suggestions on being frugal, which includes recipes for eating in or where to go for dates that won't cost you an arm and leg, are included. This is definitely one of the best finance books that speak the millennial language.
12. The Behavior Gap By Carl Richards
Carl Richards' book, The Behavior Gap: Simple Ways to Stop Doing Dumb Things with Money, is all about second chances in one's financial journey. It's about correcting financial mistakes and not doing the same mistakes again.
As a financial planner, Richards says that often, we lose money because we let our emotions get in the way of our decisions. The Behavior Gap talks about our emotional relationship with our finances. He calls it "the distance between what we should do and what we actually do".
In his book, he teaches readers how to evaluate money situations to avoid the tendency to buy high and sell low and how to invest your money, time and energy wisely. He also talks about identifying real financial goals and how to simplify your financial life.
According to Richards, it's never too late to re-start your financial journey. Know your mistakes and learn from them.
13. Generation Debt By Carmen Wong Ulrich
Generation Debt: Take Control of Your Money — A How-to Guide by Carmen Wong Ulrich is one of the best finance books you wished you read fresh out of college.
Carmen Wong Ulrich, host of CNBC's On the Money, gives young professionals a detailed guide on how to budget their monthly expenses to help pay off student loans, among others.
It also includes day-to-day practical advice, such as avoiding high-interest credit card rates, deciding whether to rent or buy a home, getting a car, and saving up for retirement.
14. Think And Grow Rich By Napoleon Hill
With over 100 million books sold since it was first published in 1937, Think and Grow Rich by Napoleon Hill is one of the top 10 self-help finance books of all time. And for a good reason.
In his book, Hill presents 13 principles inspired by success stories of successful people, including Thomas Edison and Henry Ford. According to Hill, by "suppressing negative thoughts and keeping your focus on the long term, you can find true and lasting success".
His philosophy through the following 13 principles includes desire, faith, specialised knowledge, organised planning, imagination, persistence, and the sixth sense.
This 21st-century edition has been revised and updated for easy reading.
15. One Up On Wall Street By Peter Lynch
One Up On Wall Street: How To Use What You Already Know To Make Money In The Market by Peter Lynch details the advantages that average investors have over the professionals. More importantly, how they can use them to be financially successful.
Lynch advises readers to keep their eyes open as investment opportunities are everywhere. He says we see products and services in our day-to-day lives. If we pay attention, we will find good investments before the professional analysts do. This includes the 'tenbaggers', or stocks that appreciate tenfold from the initial investment.
How to spot them, you ask? Lynch gives an easy-to-follow guide on how to do it. For example, he teaches you how to review a company's financial statements and determine which numbers really count.
16. Security Analysis By Benjamin Graham
Just like Napoleon Hill's Think and Grow Rich, Benjamin Graham's Security Analysis was first published in the 1930s — 1934 to be exact. This, too, was one of the best finance books ever written.
Today, 85 years after its publication, this investment book is still as relevant as ever. It has endured the test of time under so many changes in market conditions across all different countries.
This new sixth edition features 200 additional pages of commentary from some of today's leading Wall Street money managers. They explain why and how Graham's methods and principles are still applicable and relevant today.
Contributors include James Grant of Nippon Partners, Jeffrey M. Laderman of BusinessWeek, and David Abrams of Abrams Capital.
17. The Total Money Makeover By Dave Ramsey
In Dave Ramsey's book, The Total Money Makeover: Classic Edition: A Proven Plan for Financial Fitness, America's favourite finance coach delivers a simple and straightforward scheme to help readers makeover their money habits.
The game plan includes how to design a foolproof plan to help you pay off all your debts and mortgages. The book also details how to recognise 'the 10 most dangerous money myths' and how to avoid them.
Last but not least, the book presents guides on how to save up for emergencies and retirement.
18. Rich Dad Poor Dad By Robert T. Kiyosaki
For over six years, Rich Dad Poor Dad by Robert T. Kiyosaki has held a top spot on the New York Times bestsellers list. This says a lot about this book, which challenged and changed the way readers think about money.
He says: out with the old and in with the new — financial knowledge, that is. In his finance book, Kiyosaki says old advice — such as get a high-paying job, saving money, paying off debts, and investing for the long term — is obsolete.
Instead, he advises his readers to invest in real estate and paper assets. He believes that 'cash flow' is more important than 'net worth'.
Based on Kiyosaki's two dads — his real and father (poor dad) and the father of his best friend (rich dad) — this book tells how the author's mindset about money was shaped by both men.
19. A Random Walk Down Wall Street By Burton G. Malkiel
This updated version of Burton G. Malkiel's A Random Walk Down Wall Street: The Time-Tested Strategy for Successful Investing talks about a comprehensive range of investment opportunities.
These include bonds and stocks, money markets, real estate investment, as well as trusts and insurance. Not to mention assets such as gold and other expensive collectables.
This revised and updated edition particularly features additional investment strategies for retirement and behavioural finance insights. This is a must-read investment book before you start a portfolio.
20. The Wealthy Barber By David Chilton
The updated third edition of David Chilton's The Wealthy Barber: Everyone's Commonsense Guide to Becoming Financially Independent gives readers a detailed guide on how to make an effective financial plan that will make you financially independent. Yes, even if you're just a regular-salaried worker.
All you have to do, he says, is to make sound decisions ahead of time. Through his fictional assistant, Roy the barber, and with a lot of humour, Chilton offers advice on how to take charge of your money now and achieve financial freedom in the near future.
21. Personal Finance For Dummies By Eric Tyson
One of the easiest-to-read finance books for beginners, Eric Tyson's Personal Finance For Dummies teaches you how to put your money to work in order to bring you more money!
This is the book's 8th edition, so it only goes to show that the financial tips it shares to its readers are all time-tested. In the midst of the ever-evolving market and economic conditions, this book remains relevant.
It has expert advice on budgeting and saving, paying off debts, investing wisely, and planning for the future.
According to the author, you can pinpoint areas in your personal finances that you can improve on by changing your strategy. It also teaches you how you can identify and use your existing assets to grow and protect your finances.
22. The Simple Path To Wealth By JL Collins
From a series of letters that JL Collins wrote to his daughter about money and investing comes a best-selling book about financial independence.
The Simple Path to Wealth: Your Road Map to Financial Independence and a Rich, Free Life consists of a simple, easy-to-understand approach about being financial savvy — which Collins originally created for her daughter.
This includes knowing what 'F-You money' is and why you should have it. What is the stock market is and how it works. How to invest in different markets — raging bull or bear market. He even details simple explanations about 401(k), 403(b), TSP, IRA and Roth accounts.
23. The Millionaire Next Door By Thomas J. Stanley And William D. Danko
Thomas J. Stanley and William D. Danko's The Millionaire Next Door: The Surprising Secrets of America's Wealthy reveals the seven common traits and characteristics that millionaires possess. And according to the book, you too can have them.
This New York Times best-seller shows readers the patterns of behaviours that these rich people have. And that by following in their footsteps, you can also achieve what they have. But, of course, it's no easy feat.
Still, there's no harm in trying, right? Be inspired to work hard as the millionaire next door did. And with dedication and the right attitude, be prepared to be financially independent eventually.
24. The Richest Man In Babylon By George S. Clason
A classic in managing personal finances, George S. Clason's The Richest Man in Babylon talks about what everyone needs to know about money.
First published in 1926, The Richest Man in Babylon offered financial advice through a series of parables set in ancient Babylon 8,000 years ago. It was originally written on pamphlets and distributed by insurance companies and banks. 
Today, this book is considered one of the best finance books on investment planning and managing personal wealth.
25. The Feminist Financial Handbook By Brynne Conroy
The Feminist Financial Handbook: A Modern Woman's Guide to a Wealthy Life by Brynne Conroy is a must-read book for every woman.
The book offers advice on how to earn more and negotiate effectively, as well as how to master manageable money-saving methods.
A great motivation to live your wealthiest life, this book teaches you how to overcome financial challenges. It touches on financial issues with stories and views from women of different races and financial status. More importantly, this handbook talks about the financial struggles and injustices that modern women face and how to get past them.
Indeed, this is one of the best finance books that inspire readers to do something to change the system while taking control of their personal finances.
While you're at it, why not check out our feature on how to save a million dollars here?